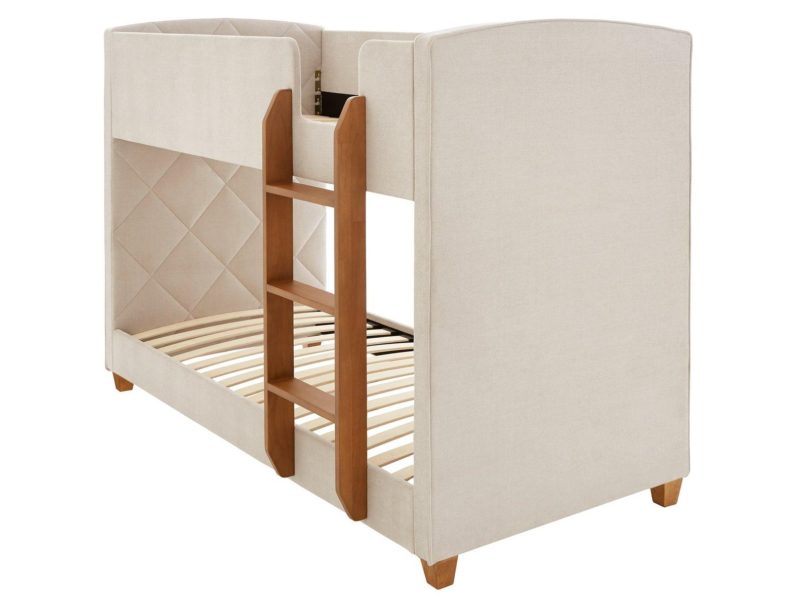 Instead of a plain wooden frame though this is upholstered in soft neutral coloured fabric which aside from the good looks makes it the ideal choice for either boys or girls.
A natural finish fixed wooden ladder also adds a bit of an eye catching contrast as well as a safe and easy means of access to the top bunk.
The high-side top sides also add an element of safety with a cut out above the ladder for accessibility.
Chunky wooden feet also add a touch of decorative effect as well as raising the bed from the floor thus enabling easy cleaning.
Bed dimensions: W206 × D106 × H144 cm
Order online at very.co.uk
*Standard delivery charge is £19.99
See Also
---