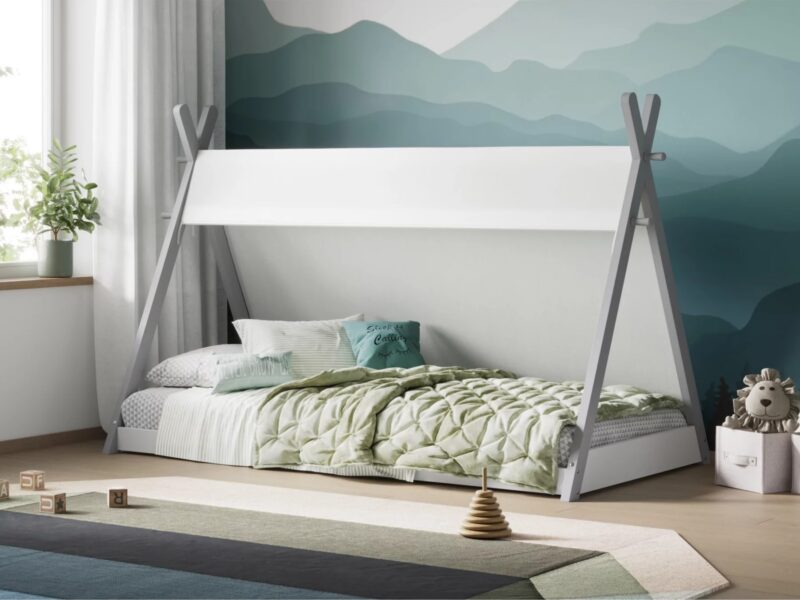 Does your child love camping and spending time in the great outdoors? The Apache teepee bed transforms their regular bed into their very own space under the stars, with the one-sided teepee structure mimicking an authentic teepee-style tent in the comfort of their own bedroom. Read more…

By removing the base frame and situating the mattress on a low-set frame at ground level, the detail which has been channelled into the design of this bed really brings to life the outdoor vibes – while the clean lines and the neutral colour palette ensures that this bed lends itself to a modern and minimalist home with ease.

The fact that the frame is so simple means that children and their families can accessorise and personalise the teepee as they wish – from adding fairy lights to the inside of the canopy to wrapping bunting around the edges of the frame, integrating colourful cushions for reading time, and designing the rest of the room around an outdoor camp setting.

The canopy offers other benefits as well as replicating the inside of a tent, adding some extra privacy to individual sleepers in the same room, and helping children to feel safely contained in their own space at home.
See Also
---