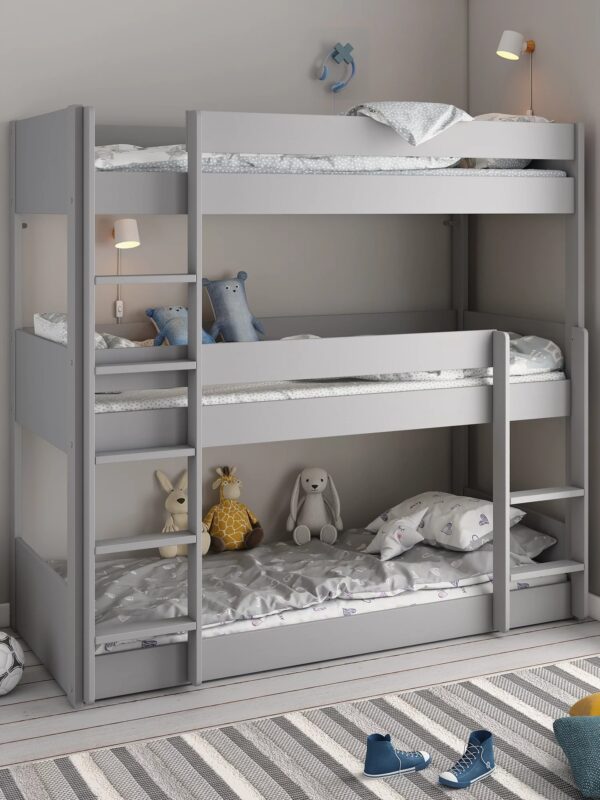 Are you looking for the ultimate sleepover accessory, and a furnishing that will give all of your little ones a space to call their own?

The Noomi Triple Stack bunk bed combines not two but three separate levels, offering a level to each child which they can personalise with their own bed linen and accessories. Read more…

Whether you have two children and reserve one bunk for reading time and communal play or want to ensure you always have an extra bed for sleepovers and guests, the triple stack bunk bed alleviates the need for uncomfortable camp beds and sofa beds, and really maximises the use of floorspace as part of the overall structure.

Safety is of the upmost concern in the design and presentation of this bunk bed set, with a ladder connecting the bottom and top bunks to one side while the middle bunk is accessible via its own ladder at the other end of the bed.

Both of the upper bunks have a supportive frame to alleviate the risk of rolling out of bed, while the white or grey frame structure means it couldn't be easier to personalise this bed to fit the room and the personalities of each child.
See Also
---