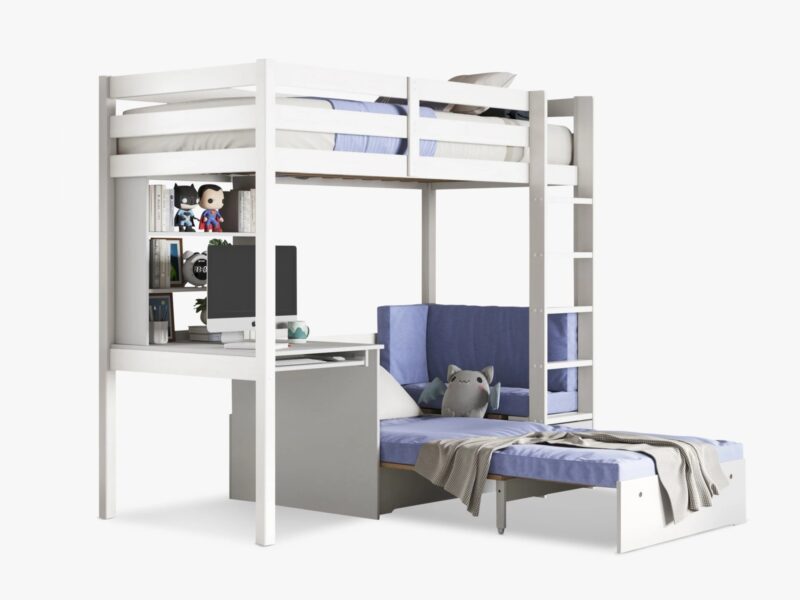 As your child starts school and starts to explore new hobbies and activities, identifying their likes and dislikes and developing their own personality, it's important to give them access to their own space.

The Noomi Eino high sleeper is an all-in-one solution for a child's room that can grow alongside them, combining the high mounted bed frame with their own desk, storage space, shelves, and a built-in corner sofa for relaxing in the comfort of their own room. Read more…

The ultimate solution to pre-teen and teenage bedroom wars, this self-contained bedroom unit is designed to make work and play more accessible and enjoyable for young people, while also containing their possessions to one location.

As an option which truly maximises the floorspace that a single bed frame takes up, this is a great option for those with smaller bedrooms or limited space, while still granting your child their own space.

What's more, the corner sofa doubles as a futon and extends outwards to become a second bed for when your child has sleepovers and friends over. Available in a number of colour schemes, all of which compliment a modern and minimalist design aesthetic.
See Also
---