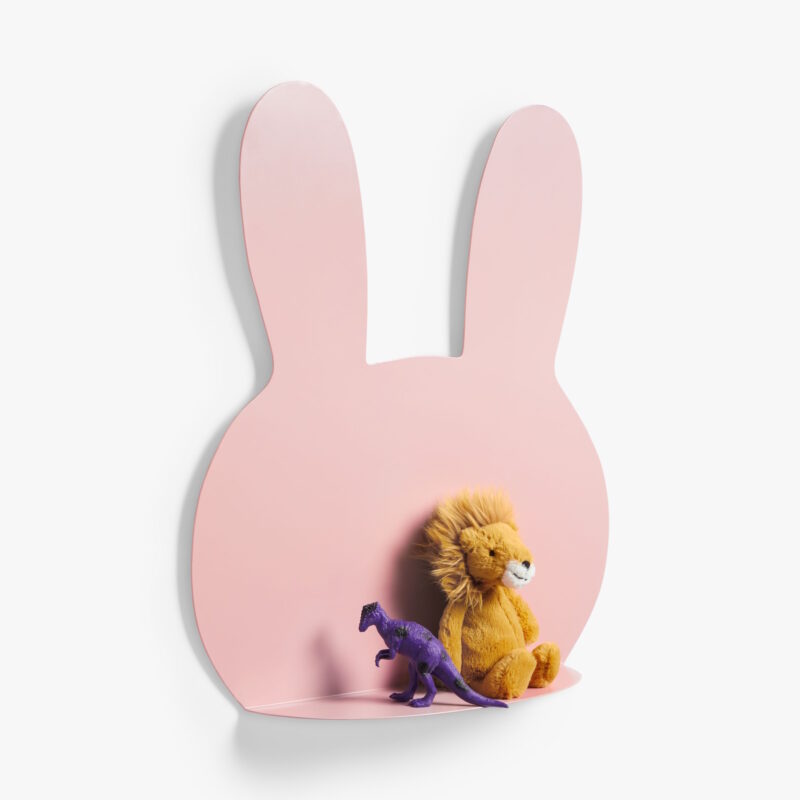 Add life and colour to your child's room with these effortless but highly effective wall shelves – all of which can be fixed to the wall with ease, doubling as display pieces and functional shelves. Read more…

Crafted from metal, the designs are incredibly simple and use cut-out elements and shapes to depict different images and visuals onto the wall.

While the house and bunny rabbit shapes are both single layered in terms of the overall design, with the shelf protruding from the bottom edge of the shape for a subtle yet functional finish, the heart-shaped shelf takes a different stance with a surrounding edge and two shelves.

Finished in soft pastel colours which lend themselves to children's bedrooms and can be infused with your choice of pattern, design, and display accessories and pieces, these shelves are super lightweight but are large enough to offer a significant amount of surface space – unlike many kids' shelves on the market which are limited on space.

Each shelf in this collection boasts a matt finish, making the piece look more expensive than it is, with the installation process super easy and granting homeowners the flexibility of mounting the shelf at their chosen height and in their ideal location.
See Also
---