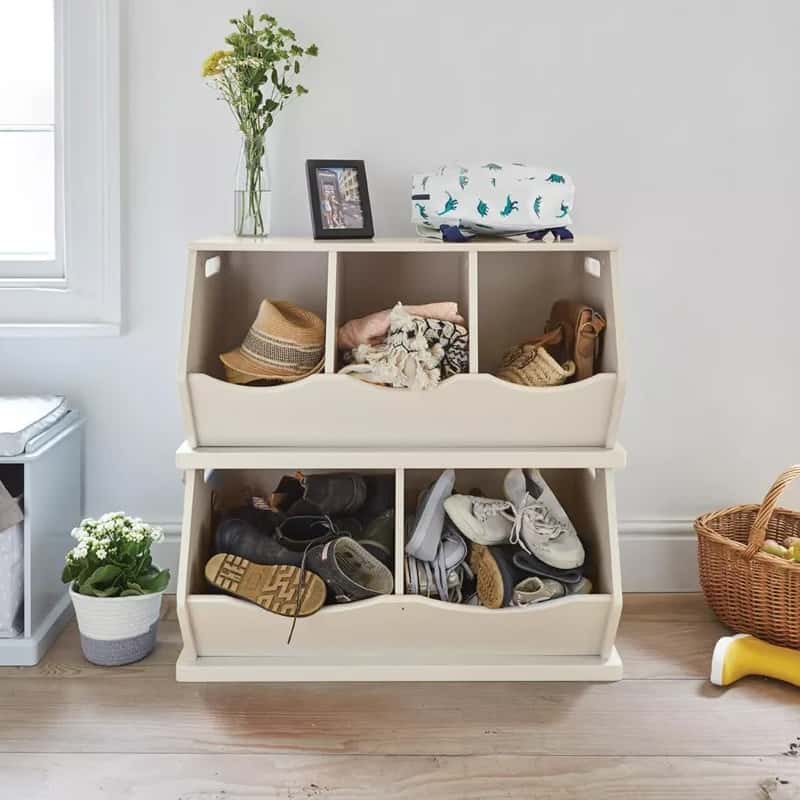 As your kids grow and explore new hobbies and things they like to do, keeping all of their possessions clear and tidy can be challenging – especially when you're trying to encourage them to tidy up after themselves. Read more…

This collection of stacking storage trunks are designed to provide unlimited access to storage space, with a range of units in different colours, shapes, and sizes which can be stacked together or laid out in a location of your choosing, encouraging kids to place their items away tidily after use.

The simple and open fronted design of the units means that your little ones can easily get things in and out of the trunks, while the variation in size ensures that there is plenty of space for more than one child's possessions in the playroom if required.

Whether it's storing shoes, toys, games, or all of the above, these simple yet accessible trunks present a storage solution at your child's eye level – nurturing good habits from early ages.

Available in a couple of different colours to compliment and suit every space, with cutout handles for ease of movement. Ideal for hallways, kids' bedrooms, playrooms, and living spaces.
See Also
---