The Melfi range of nursery furniture from Mamas & Papas features a contemporary design with on trend finishes in grey or midnight blue. Brushed metal handles with a gold or chrome finish also add to the furniture's modern appeal.
All your storage needs are catered for with a changer dresser unit and a choice of a single multi-storage wardrobe or a regular 2-door wardrobe with a drawer in the base.
The cot bed also has a base that can be set at three different heights so it's the perfect size for your baby as he/she develops. Plus, when it's time to graduate to a proper bed the Melfi cot bed transforms to a standard toddler bed in a stroke.
The changing top on the dresser can also be removed so the unit can be used as a standard set of drawers later on.
Melfi Nursery Furniture Packages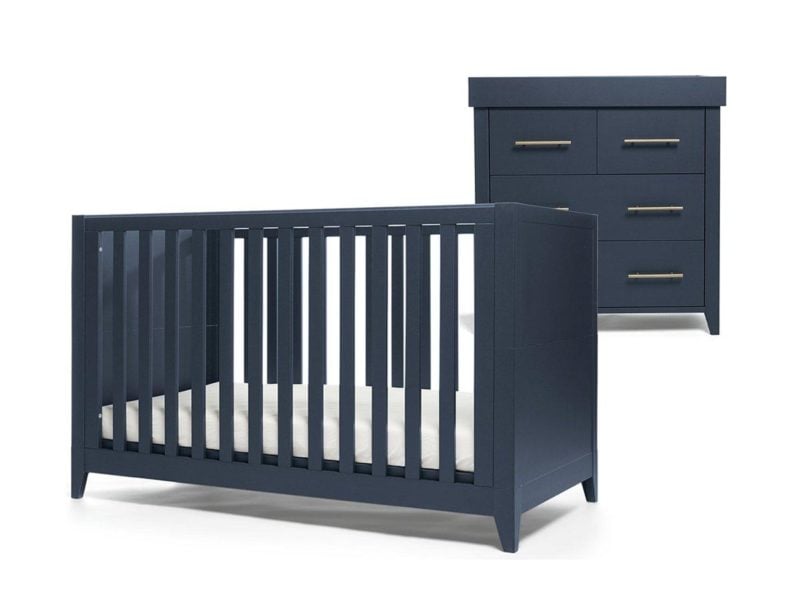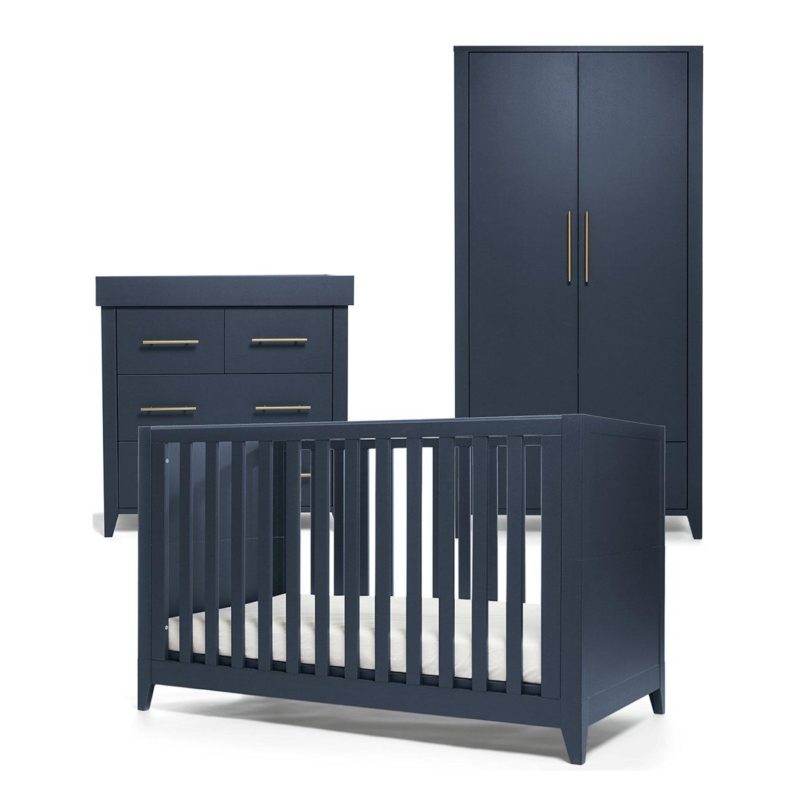 The Melfi Nursery furniture range is available to order online at very.co.uk
*Standard delivery charge is £19.99
See Also
Charlotte Nursery Furniture
Mamas & Papas Caprio Range