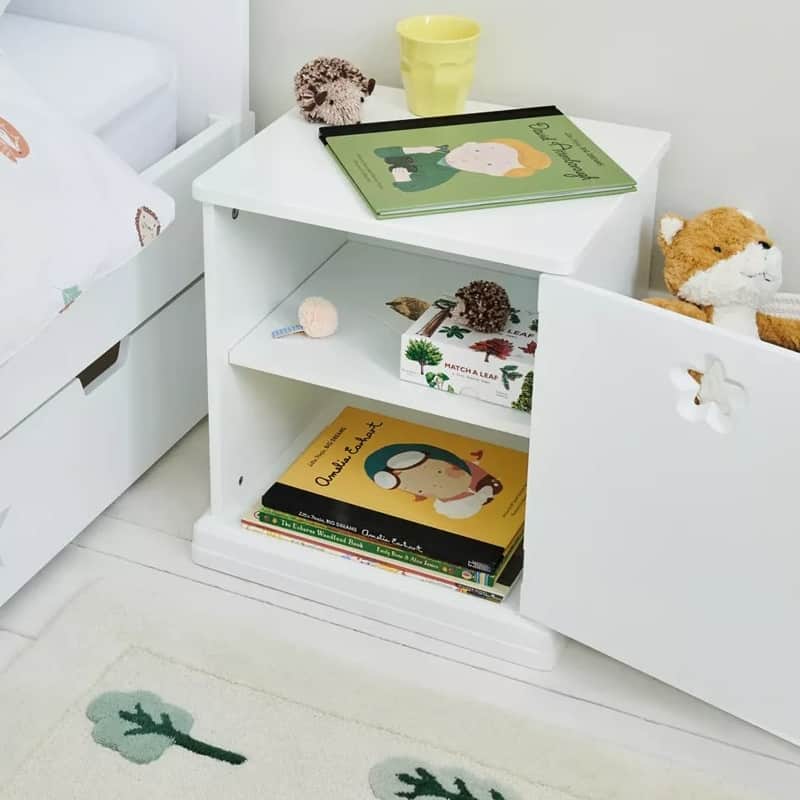 This incredibly simple range of bedroom furniture for children is designed to match any lifestyle, preference, theme, or age – with the simple star emblem cut into the headboard of the bed and the top of the shelving unit to remind your child of just how much they matter. Read more…

With a pure white colour palette which serves to compliment any setting and can be dressed in any choice of bed linen and surrounding accessories, the idea of this bedroom furniture range is to ensure that it really does suit every kind of buyer and family.

The bed is a classic single with sturdy legs for maximum durability, while the shelving unit boasts deep and high finish shelves which are tall enough to hold all of your child's favourite books and other toys.

We understand that safety matters to parents, which is why all of the bedroom furniture in this collection is incredibly stable and designed to be around excitable children, with the wide base and thickset frames ensuring that the pieces stay standing securely.

A great addition to your child's room, giving them the freedom to express themselves in design and décor, while reminding them subtly but definitively of how important they are.
See Also
---