Simple, stylish, and perfect for your children as they grow up and start to transform their surroundings into their own personal space, the Habitat Kids Rudi furniture collection combines sweeping shapes and rounded edges with neutral colour palettes for a soft but easy to dress aesthetic.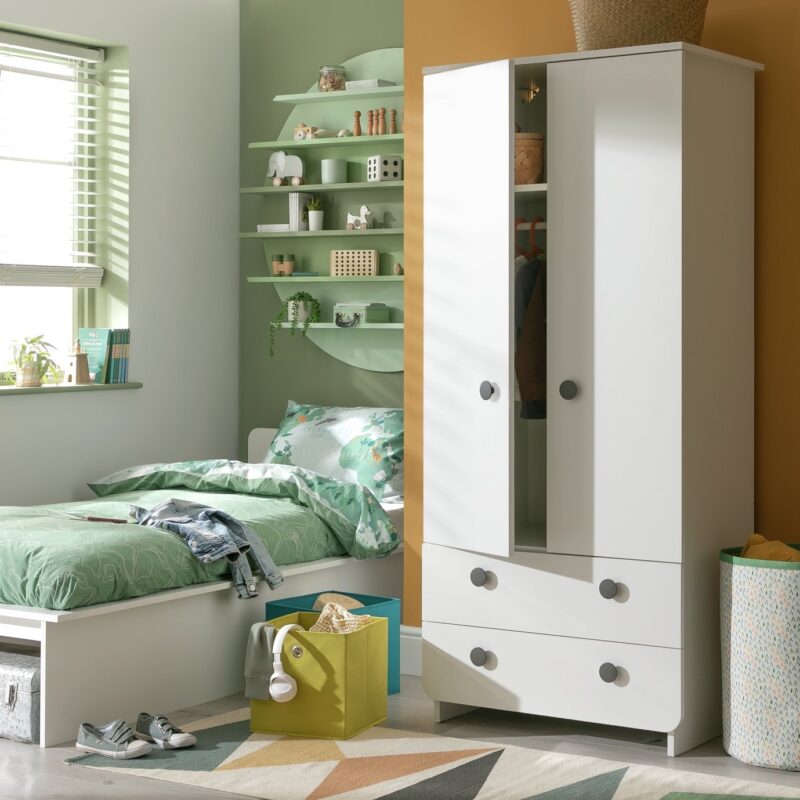 With the full collection boasting a single bed with storage, a chest of drawers, a two-door wardrobe and a three-door wardrobe, storage plays a big part in the design and finish of this collection – giving your young ones their own space to fill and dress as they please. Read more…

And with integrated storage across every piece, this furniture collection leaves plenty of room for activities in their bedroom.

To ensure that each piece is as accessible and user friendly as possible for younger users, the build of each furnishing is lightweight – crafted from particleboard and PVC with durable plastic handles.

Available in two different colour schemes, opt for white and grey for a clean and pure finish, or select the white and yellow option for something a little more vibrant and modern.
See Also
---