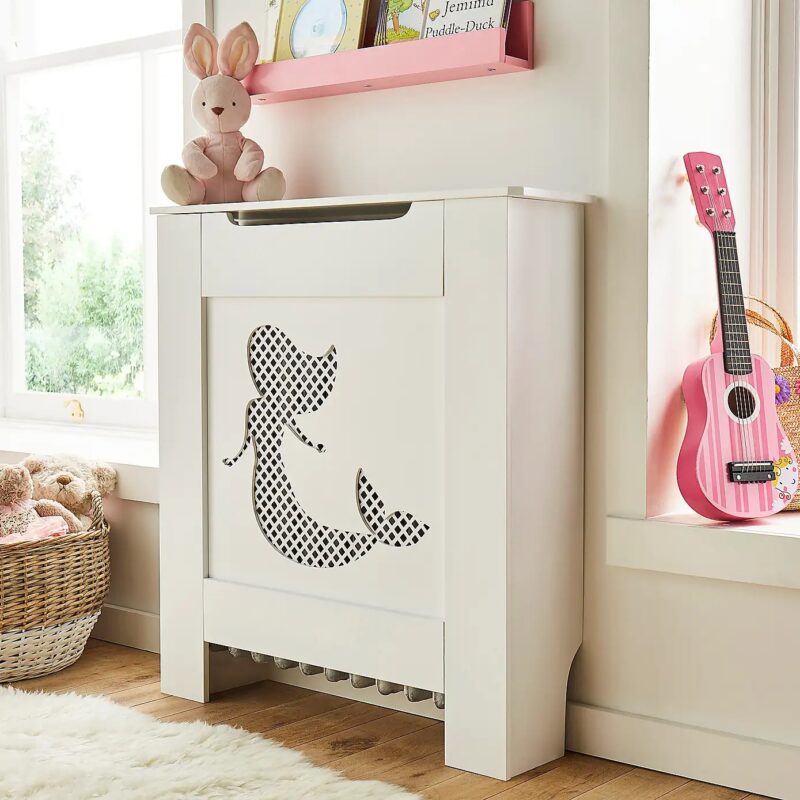 When you bring children or pets into the home, it can be easy to become overwhelmed with a sense of knowing what you need to do to keep them healthy, happy, and safe. From gates to child locks, there are a wide variety of home accessories you can buy to add levels of protection to your home – but none are quite as playful and aesthetically interesting as this collection of kid's radiator covers. READ MORE…

Designed to prevent children (and/or pets) from touching a hot radiator directly, these radiator covers slot on top of the radiator and boast an open slot at the top and base of the unit, as well as holes in the centre, to evenly distribute the heat and create a safety barrier between young hands and hot metal.

With two designs available in this particular collection, one a pure white with a dinosaur figure and the other a very pale pink with a mermaid in the centre, these radiator covers are made from MDF which makes them easy to clean and highly durable even throughout those winter months where the radiator is almost constantly turned on and pumping out heat.

This product is as fun as it is useful and is made to the correct specifications for a standard home radiator – easy to assemble and slot over the radiator itself for instant protection.
See Also
---