I always like a challenge. I have never made cake pops before, but like the look of them, so not only did I challenge us to make some cake pops, but we made slightly more complicated ones…..easter nest cake pops! They would make a change from the usual rice krispie easter cakes we usually make.
I thought they turned out quite well considering it was our first attempt and we didn't have a mould. They tasted fantastic too! Here's what we did…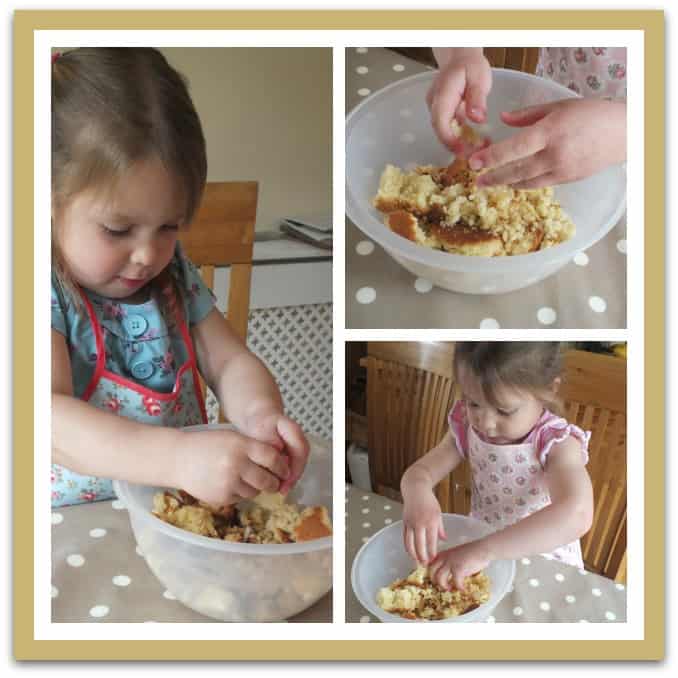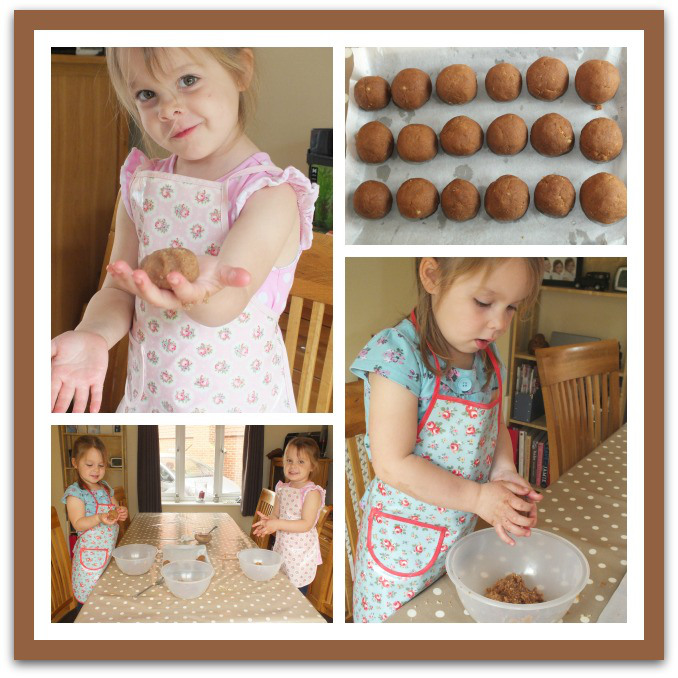 Ingredients
1 cake (we used a madiera cake).
Chocolate buttercream icing.
Chocolate to melt.
Lollipop sticks.
Chocolate sprinkles.
Mini eggs.
Cake pop holder (we used egg boxes).
How to make easter nest cake pops
Firstly you need to crumble up the cake into breadcrumb consistency. You could use a food processor, but we had fun doing this by hand.
Once the cake is all crumbled, add some chocolate buttercream icing, mixing it in until it sticks together and forms a ball.
Next, take a small amount of the mixture and roll it into balls and place on a sheet of grease-proof paper.
To turn these from balls into nests, you need to lightly squash a finger print into the top of each ball (ready for the mini eggs to sit in), then put them in the fridge for a while.
Next, you need to melt a small amount of chocolate in the microwave, dip the stick about an inch into the melted chocolate and push the lollipop stick into the upside down ball. Be careful not to push the stick out the other end. Then put the balls with the sticks in, back in the fridge to harden.
Melt plenty of chocolate in the microwave, dip the cake pop in the chocolate (be careful not to let it touch the bottom), then let the excess chocolate drip off for a moment (not too long or the sprinkles won't stick well). Then either dip the cake pop in the sprinkles or sprinkle them over the top, place in a cake pop holder (we used an egg carton) and add 1 or 2 mini eggs on top.
There you have some really yummy Easter nest cake pops. We all loved making them and we definitely all enjoyed eating them.
I must admit, these did take rather a long time, as everything was done in stages, but that was part of the fun. My children enjoyed washing up in between stages and didn't get fed up at all. I will definitely be attempting to make more cake pops in the future.
See Also
---