The most economical way to update a child's bedroom is to reuse as much of his/her current furniture and furnishings as possible. An obvious statement perhaps, but it may be possible to retain, revamp and reuse furniture you might not of thought could match the new decor.
If the room upgrade is a simple colour scheme change then a quick lick of paint may be all it takes. Fine for wooden furniture, but what about laminate or metal? Thankfully, metal can still be painted if properly primed. The best results come from spray painting rather than brushing or rolling as there will be no marks left to show on the slick metal surface.
Laminate wood furniture is still just wood furniture, the laminate veneer is a thin surface covering what is usually a particle board. With some elbow grease, sandpaper and primer you can repaint a laminate surface to whatever colour you desire.
Owatrol Easy Surface Prep (ESP) is a specialist primer for difficult to paint surfaces and ensures a good bond. It isn't cheap but it does work – unlike some other 'miracle' products you'll find in your local DIY store.
Don't just go for a solid colour, if your child's room is being decorated with a particular theme in mind then think about how you can incorporate your painting into that theme. Would stripes work? Polka dots? Blocks of colour?
If you're feeling particularly artistic then draw (or trace) images relevant to that theme on to the furniture and paint to bring animals, aliens or automobiles to life across their wardrobe or drawers.
If drawing isn't a strong point, consider using stickers and decals. Rising in popularity, these are a great product for adding something special to a room and are easy to adhere and easy to remove, with no residue fouling up the surface. Available in a variety of designs and sizes, stickers are an easy way of incorporating a new theme or colour scheme into your child's furniture.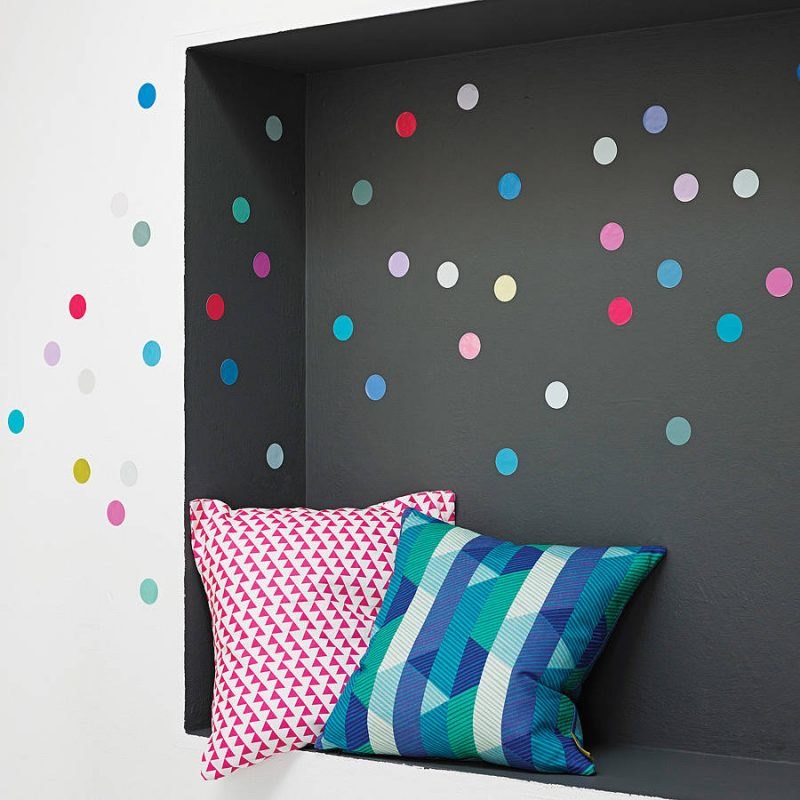 Get really handy and add to existing furniture through the clever use of a hammer and nails. This is where the internet really comes into its own, with thousands of innovative tutorials available on crafting and DIY ideas for transforming furniture.
Better yet, come up with unique ideas of your own and make them work. Add a canopy to a bed, designed to reflect your theme from four-poster bed to ships rigging and a mast. You can even repurpose outgrown furniture, such as cots, into child sized desks or benches for use elsewhere in the house. And think about the details, your child will love those best and delight in finding each and every one you add.
A fairytale room needs a home for the fairies, so think about adding a door to the skirting board. A nautical theme needs a porthole with an ocean view. Change wardrobe handles for toy steering wheels in a car theme.
However your child's room is being redecorated, through some research, a little work and inspiration you can reuse much of your existing furniture and make their room magical.
See Also
---