It's been a while since we went out as a family for an adventure, so we set off for Basildon Park National Trust. It was a cold day, but that never stops us. We started our usual humble walk through the grounds but then it turned into our very own book trail…turn a walk into a book trail.
It is inspiring listening to children enjoy the great outdoors, they find adventure and fun in the simplest of things. They climb a tree, support and help each other. They build a den and play families in it. They jump on logs like stepping-stones. It demonstrates the simplicity of play and learning.
These are all the things we got up to on this outdoor adventure, they climbed a tree, they played in a den and jumped on logs….
Whist playing in the den Boo found a stick, but it wasn't just any old ordinary stick…it was the Stick Man! Yes, she found the stick man. Ok so he had one arm missing, but that didn't matter, she was incredibly pleased with her find.
The stick man had to come on our adventure too. We continued through the woods, climbing over logs until we found a little bridge. The children proceeded to be the Three Billy Goats Gruff crossing the bridge and looking for the troll. This created loads of fun and it was fantastic to hear the children retelling the well-known story.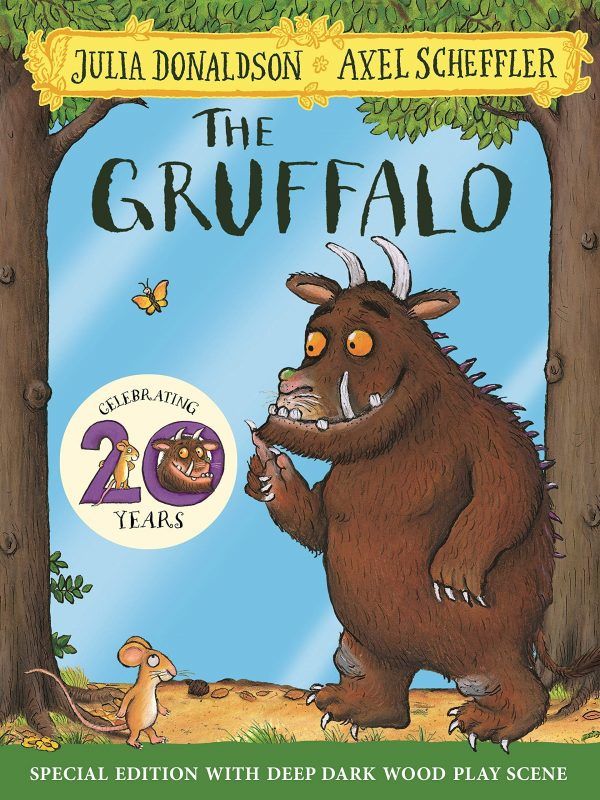 After a good play on the bridge we continued, this time on the hunt for The Gruffalo. They love that book, I'm not sure it will ever lose its attraction.
It was at this point I said to the children, everything you have played so far has related to a book. "Oh yeah" they replied, then picked up another large stick and proceeded to fly on it. We're doing 'room on a broom' now!
Boo found the stick man family tree, but refused to leave him there with his family. She actually ended up taking him home and to school the next day for show and tell!
Lastly, as we wandered round the grounds, we found a tree with a big hole in it, daddy lifted each child up to look inside. It's The Owl Babies they said! That is one of my favourite books, when I read it to them, I replace each of the baby owls names with their own and it makes it a very special book to us.
The children played in the maze too and I love this photo where I was taking a picture of BB, then Pinky just popped up from nowhere to photobomb the picture!
A simple walk in the great outdoors is very easily turned into your very own book trail with bit of imagination, a bit of nature and a sense of adventure. It is amazing how books inspire.
---