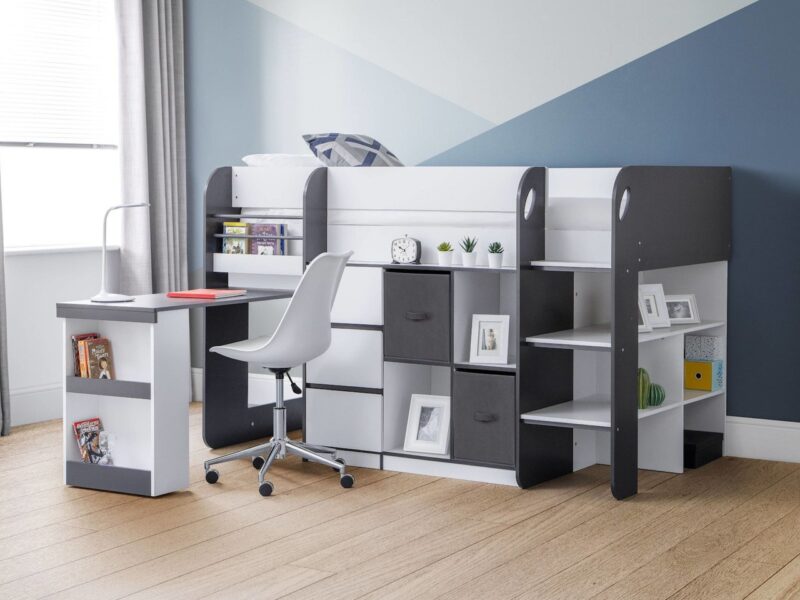 As your children get older and take on their own personality traits, emotions, and interests, you will find an increasing and unavoidable need for storage space.

From the toys they favoured as toddlers and young children, to school work, hobbies and other interests, finding space for all of their possessions can be difficult – especially if you want to retain some semblance of a normal and well kept family home. Read more…

Which is where the Saturn midsleeper set comes in. Designed to unite a simple bed frame with integrated storage and their own area for personal hobbies, interests, and school work, this frame boasts a selection of shelves and storage units integrated into the exterior of the bed frame.

With the midsleeper structure elevating the bed top to the top of the three stairs at one end, the entire space underneath and surrounding the mattress is used for storage and display purposes – pulled together by a desk which sticks out from the side of the frame and enables the full structure to sit neatly in a corner of the room.

This is, in essence, a self-contained room within a room – giving your child their own space to dress, organise, and use as they please.

Available in two colourways to help find the right match for your home.
See Also
---