Kid's storage ideas come and go but these freestanding 6-bin units take some beating when it comes to keeping their rooms tidy.
A simple children's storage idea with different themes that will appeal to young kids aged from 18 months to 5 years. These bin storage units consist of a painted MDF frame and 6 printed fabric storage drawers (or bins) which are slightly tilted to make them more accessible.
There are a selection of designs based on popular cartoon characters as well as general themes based around kid's interests. And, at the risk of being accused accused of gender-stereotyping, there is an equal choice for boys and girls whatever they are into to…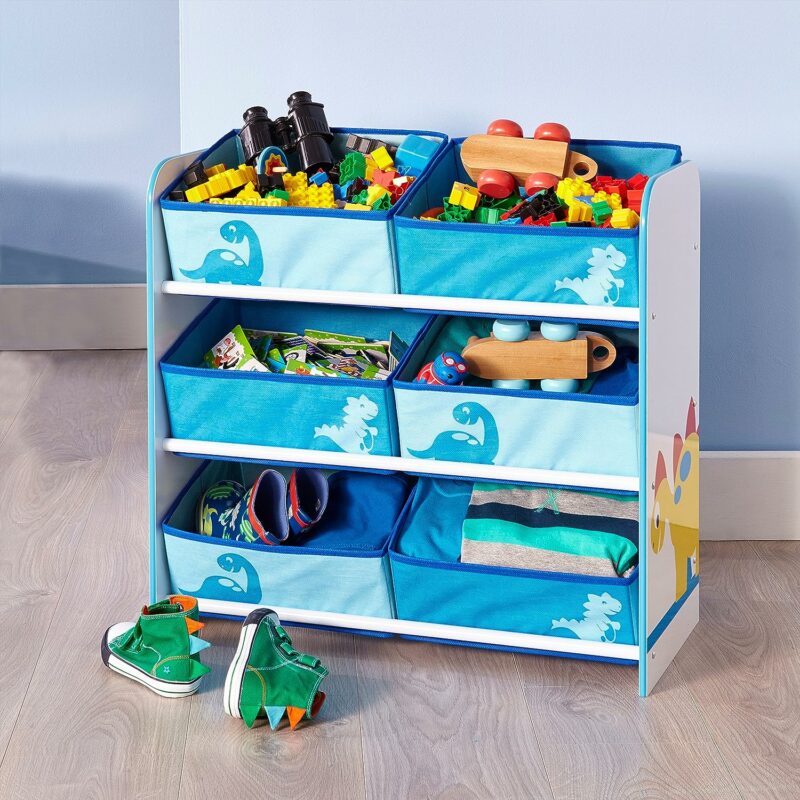 The range also includes Disney Cars, Minnie & Mickey Mouse themes, Frozen, Peppa Pig, Paw Patrol and Spiderman, as well as a neutral all-white option.