It's fathers day next week, we have his present sorted wi the apron, so now we just needed to make some cards. Here are the cards we have made him…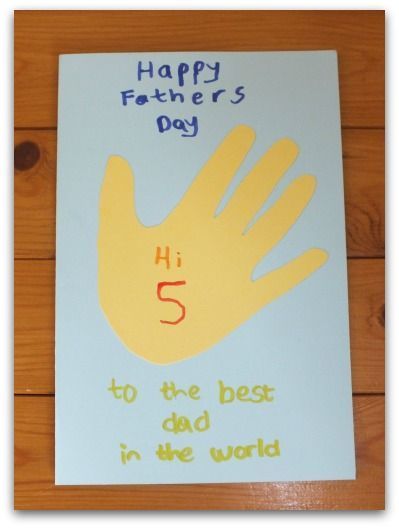 Hi 5 Daddy!
This was a very easy father's day card to make. I drew around my sons hand, we cut it out and he stuck it on the card and wrote the words 'Happy fathers day, Hi 5 to the best dad in the world'. I think it looks very effective, even though it was so simple and quick to make.
A Monster Hug Card
We made 2 monster hug fathers day cards by drawing a monster inside the card, sitting 2 strips of card and folding them like a consortiner and gluing them on for arms. Again this is very easy to do, children love drawing monsters and daddy gets a nice hug in his card too….I love it!
I Love You This Much Card
This was the last Father's day card we made. It reads: 'I love you this much'.
Again this was very easy to make. I drew around my children's hand on card and cut them out. We then cut a strip of card out and folded it back and forth and glued it in-between the two hands. Voila, your father's day card!
I like all these cards we made together and the children enjoyed making and drawing them too.
---