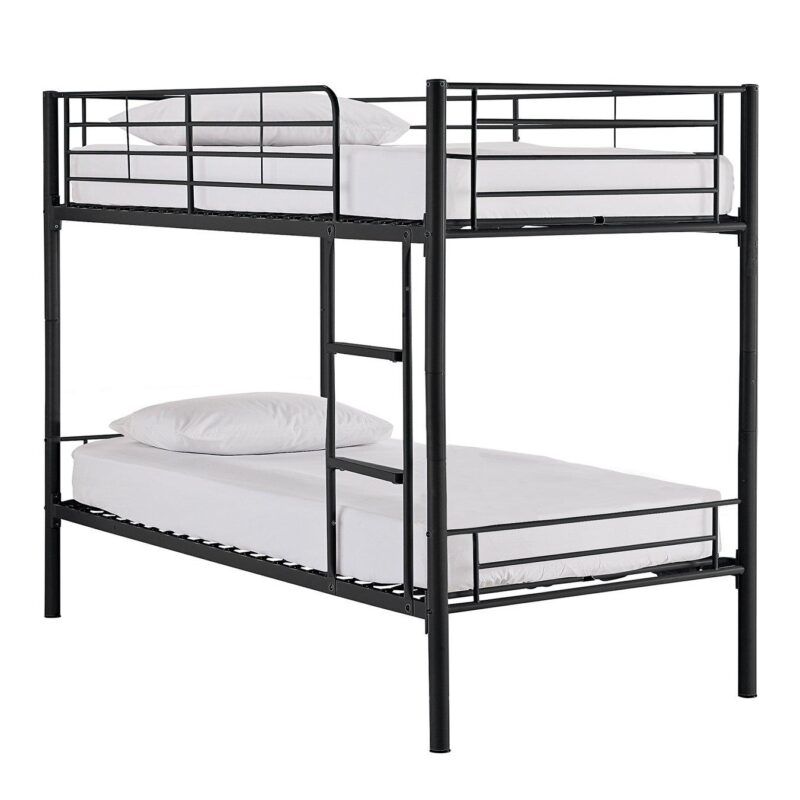 What better way to optimise the way you layout your child's bedroom than with a Domino mid sleeper bed – elevating the structure and base of the bed above the ground and leaving a space below which is tall enough for your child to walk under, organise, and use as they please. Read more…

And that's not all. The Domino collection also boasts two different bunkbed options for children, with one a straight edged structure while the other creates more of an impact in a bedroom by setting the ladder away from the edge of the bed – allowing the bottom bunk to benefit from a wider bed and mattress.

Available in two colours, with a black and a simple metallic finish, these beds are built to last and are very modern in their design – giving you the freedom to accessorise and dress your bed however you and your child want.

Whether you opt for the mid sleeper with space beneath for reading or storage, or embrace the bunk beds for siblings to enjoy, the Domino bed frames blend style with functionality – even adding grip to the rungs of the ladder to ensure that your child is completely safe as they make their way to bed.
Standard Delivery is £24.99 or £34.99 (depending on size)
See Also
---