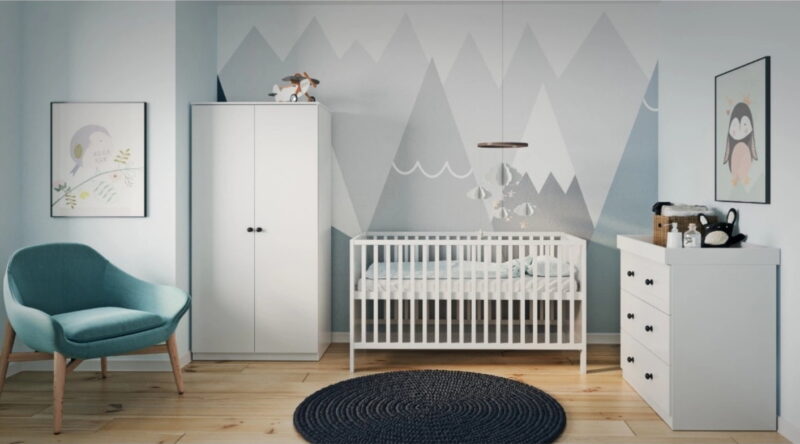 When it comes to designing a nursery, you want to create an environment which is soft and relaxing, but which is just as functional as it is stylish. From surfaces to storage, to the place where your baby will sleep, choosing the right furniture is a case of finding items which fit into your home, and which support the usability of the nursery.
The Little Acorns Harlington collection is simple but highly effective in terms of its aesthetic and its function – with the collection including a cot, a three-drawer changing table, and a double wardrobe with both hanging room and built-in shelves. READ MORE…

Made from pine wood and MDF, every surface has been painted with a white coat for a simple look and easy maintenance, with the cot presenting the added benefit of teething-safe rails for those babies who want to chew on everything they see.

And that's not all. Designed to support parents as they transition the nursery into a toddler room, the cot is adjustable and can quickly and easily become a toddler bed with the removable rails – making this collection an investment into not just your baby but your child as they start to grow and develop.
See Also
---