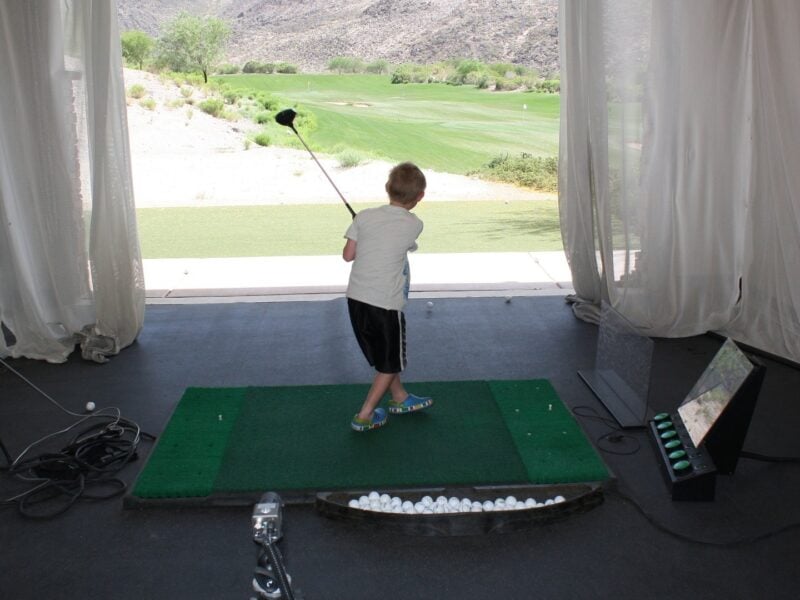 Ever since Tiger Woods picked up a club and brought this sport to the younger set, kids have gone crazy for golf. What's not to love about a game that lets them swing hard, hit far, and walk several miles in beautiful, outdoor settings?
Unfortunately golf often gets pigeon-holed as a game for rich kids, but its time to put this stereotype to rest. To know golf is to love golf, so brush up on your knowledge of the green and give your kids the chance to enjoy something new!
The Game of Golf
Golf is a game that originated centuries ago in Scotland. Using various clubs, golfers hit a golf ball into one of the 18 holes that make up a golf course.
Each hole has a guideline for how many times it should take a golfer to hit the ball (how many strokes it should take them) to get it in the hole.
This is called par. At the end of the course, golfers compare their scores on each hole and the golfer who has the least number of strokes throughout (being the closest to or under par overall) wins.
Golfing Vocabulary
Golfers use a special vocabulary to keep score during each hole that they play. This vocabulary is specialised, and often does not make sense to people unacquainted with the game. Typical terms you will hear during any given golf match will include:
"Five under"/"falcon"/"quadruple eagle" – five strokes under par.
"Four under"/"condor"/"triple eagle" – four strokes under par.
"Three under"/"albatross"/"double eagle" – three strokes under par.
"Eagle" – two strokes under par.
"Birdie" – one stroke under par.
"Bogey" – one stroke over par.
"Double bogey" – two strokes over par.
"Three over"/"Triple bogey" – three strokes over par.
"Four over"/"Quadruple bogey" – four strokes over par.
"Five over"/"Quintuple bogey" – five strokes over par.
Younger Golfers
Golf is a game that the whole family can enjoy, and several competitive circuits exist for younger and amateur golfers.
If your child shows an interest in golf, consider taking him/her to a practice range in which they practice hitting golf balls without the pressure of playing a full course.
Another option is to enrol your child in private golf lessons or a golf academy. When you are selecting a golf instructor for your child, remember to inquire about:
Personal golf experience and accomplishments.
Professional sports or coaching qualifications.
Golfing expertise.
Experience instructing younger golfers.
Association with local golf clubs and academies.
Relationship with particular brands of golf apparel or equipment.
Preference for group or private lessons.
Availability.
Cost.
Get Ready to Golf!
If (s)he has an interest or aptitude for golf, encourage your child to get out on the links. Suit them up in attire deemed appropriate by the golf club (most have dress codes), and make sure that they are playing with junior sized clubs to avoid injury.
See Also
---