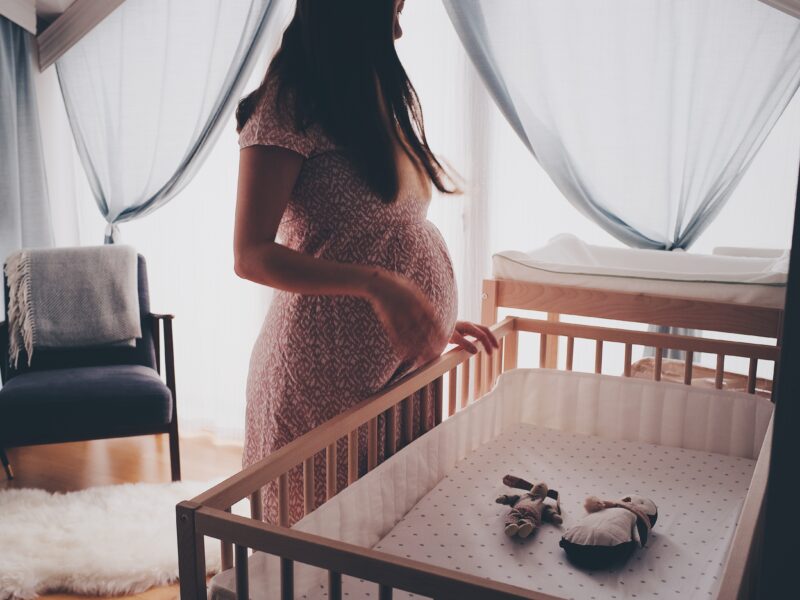 A good fitting and comfortable bed can make all the difference for a good night's sleep for all ages, and this includes babies and children too. So how can you best go about finding the perfect fitting cots, cribs and beds?
A cot or crib is one of the key essential items you'll need to buy for your baby, so it's not a purchase to be madly rushed into. Although there may be great offers on certain items, try and do your research first and find out which product would offer the best fit and be long-lasting and durable.
Moses Baskets and Cribs
In the early weeks and months, when your baby is young, you may prefer to use a Moses basket or small crib. These are smaller in size, so can be a good fit for a tiny baby and help them feel more secure.
They're also ideal for you to move around easily, which is great when you want to have your baby near you at night for easy feeding. As your baby grows, they'll begin to get too big for the Moses basket or crib.
As a rough guide, you can expect the fit to be wrong from about the age of three months, or when your baby can sit unaided.
Nursery Furniture
Traditional and contemporary pieces for your baby's room – from cots to cot beds to complete furniture sets.
Cots
Cots can be used from birth until the age of about 2½ years old, or until your child is ready to move to something bigger.
Cots come in various sizes, with some being smaller and bigger than others. Small cots are fine for babies and are not too overwhelming in size, but larger cots do have the advantage of giving longer usage and providing more room for your baby.
The size of cot you go for should be guided by how you want to use it.
When you're shopping for a cot, look out for the British Standards Institution (BSI) number, as this means the product complies with all safety standards. The number that applies to cots is BS EN 716:1996.
The right fit of cot is helped by products that have a height-adjustable base. This means that you can adjust the base height as your baby grows in size, ensuring the cot is the right fit for longer.
For example, in the early weeks and months, you could use the highest level, so it's easier for you to lift your baby in and out.
But as they grow and gain the ability to start to pull themselves up into a sitting or standing position, the base can be lowered to ensure they can't get out of the cot on their own.
The number of height positions a cot has varies slightly, but most have two or three. Have a good look at the product when you're purchasing a cot to see how this mechanism works.
Another aspect to take into consideration when choosing a cot, is whether or not the sides are fixed or drop.
Drop sides on a cot make life a lot easier for parents, as you can lower the side down to put your baby into the cot or take them out again.
Some cots just have the drop side mechanism on one side of the cot, whereas others have them on both sides.
There are cots on the market that don't have the drop side ability and instead have fixed sides. Cots with fixed sides may look good and be well priced, and may seem fine for when you have a tiny baby.
However, do give a thought to what it will be like when your baby is older, bigger and heavier, as it can be a long way to lean down into each time, which doesn't suit everyone.
Cot Beds
Another option to consider is a cot bed. This is a cot which has removable sides and end panels, which means it can be easily converted into a bed for a toddler.
As well as being ideal for those worried about getting the right fit, as it changes as your baby gets bigger, it also extends the life of the cot and can make the product better value for money.
Cot beds can be used from about 2½ years old to around about the age of 5.
Moving on to a Bed
If you've not opted to buy a cot bed, or your child is just beginning to outgrow their cot bed, they'll be a time when they need to upgrade to a proper bed. It's not a good idea to make the move before they're ready, as they will be too small for a bed, so be guided by their size and age.
As a rough guide, your child may be ready to move to a bed at around about the age of 5 years old.
Again, a large double bed is unlikely to be suitable, as it will be way to big for your child, so a single bed is ideal.
See Also
---