It's not easy keeping kids entertained during the school holidays. Everything seems to cost money these days and even a family day out to the cinema can cost £50! However there are lots of activities you can do to keep your sanity that don't cost a penny!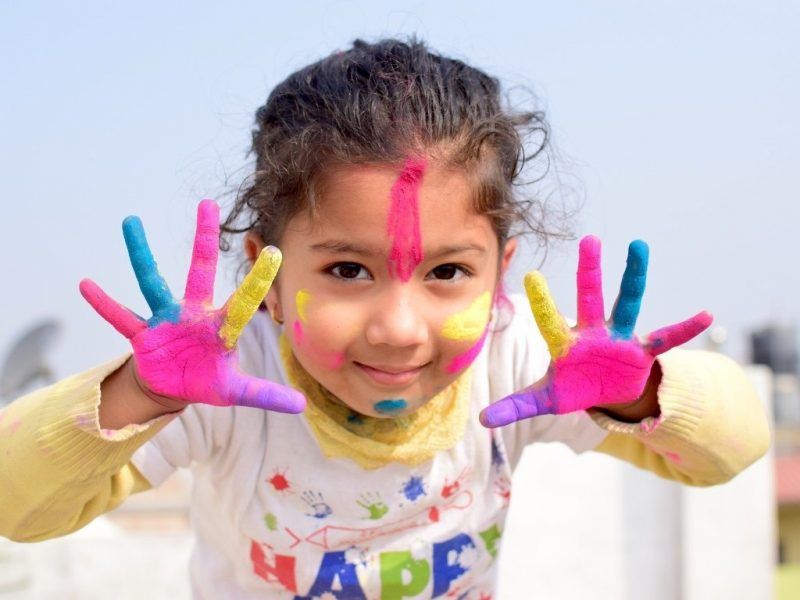 Have a browse through some of these ideas…
Kids Nature Trails
You don't have to go on an organised nature trail to make the most of our wildlife. Just grab a notepad and paper each and set off to your local park or nature reserve.
Challenge the kids to find as many objects as they can and to mark them down in their notebooks. You can award points for animals, insects and plants and extra points if they correctly identify them! Collect conkers, cones, leaves and other interesting things in the bag for doing arty things with when you get home.
Remember that bag of leaves and other bits and pieces? Well this where you give the kids large sheets of paper (unused wallpaper is great for this!) and get them sticking, gluing and painting to create their very own masterpieces! Just make sure you set plenty of newspaper down (or go into the garden if it's sunny) dress them in old clothes and set them to it!
Picnic Time!
Weather permitting, make some jam sandwiches, fill up their water bottles with juice, grab some crisps and a cake and have a picnic! You could head for a local green patch or a kids play area where they can burn off some excess energy too, or even just your back garden. It's different and the kids will love the idea!
Get Baking!
You don't have to be Nigella Lawson in the kitchen to bake some delicious creations! Little cupcakes are simple enough to make and the kids would love to lend a hand! Best of all – you get to eat what you've baked!
Children's Libraries
Make the most of your local children's library. Many of them have special holiday activities or reading challenges and you can take out books for free! Kids can also use the internet, listen to story tapes and choose DVDs to watch at home for a small price. It's the perfect way to spend a couple of hours, especially if the weather is bad.
Find out what's happening in your local library over the school holidays.
Movie Matinees
Don't pay cinema prices – there are loads of kid's movies on Netflix, or get together with some mums and swap DVD collections!
Play Dates
Other parents will be just as desperate as you can to find ways to keep the kids entertained over the holidays so why don't you arrange swaps whereby you have a friend over one day and they have yours another!
Or how about a group of you get together and meet up in the local park for a chat whilst your kids all run off and play? Never underestimate the power of other parents when it comes to arranging entertainment for the kids!
More Ideas