Upgrading from a toddler bed to a standard-size single bed presents a few options for parents who want a bed their child will want to sleep in but without yielding to fads that provide poor value, especially when the child gets older.
Painted wooden framed beds are often the best option and the Pensham range is one great example. A large slatted and capped headboard, slatted base and shaped legs all point to a classic, timeless design that will prove its worth over the years as various trends come and go.
Available with a crisp white or muted grey finish the Pensham 3ft beds come as a frame only or with the option of a standard mattress.
The Pensham beds are available to order online from cotswoldco.com
See Also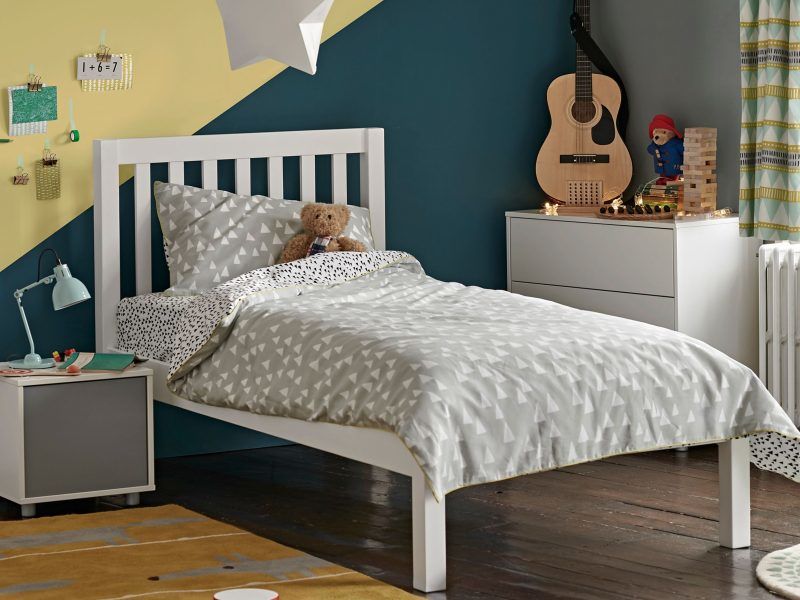 Wilton Beds
Hastings Beds