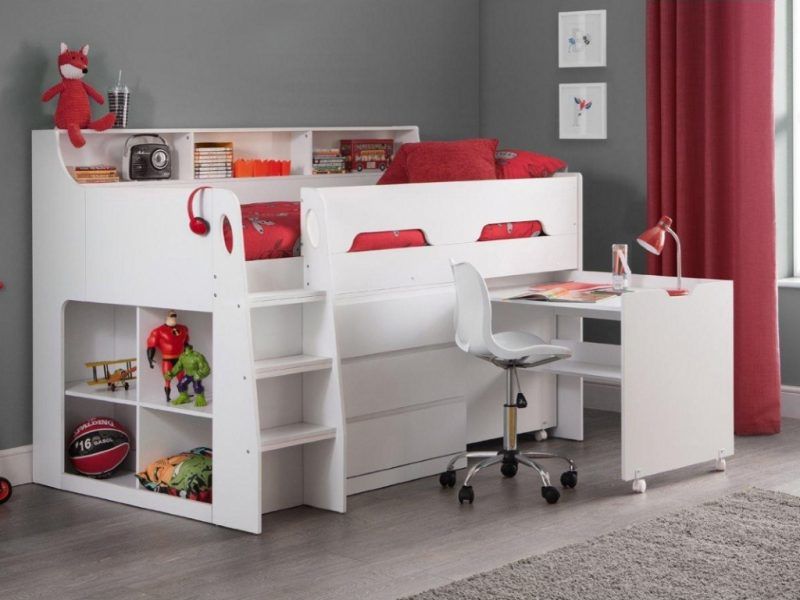 No matter how much space you have to play with in your kid's room it will never be enough. Clothing, toys, books and random clutter will always accumulate to fill every available space no matter what you do. So furniture with combined storage is always useful.
This all-in-one mid-sleeper bed from Julian Bowen will solve a few of your storage problems and do it some style too. With a choice of all white or grey wood grain finishes the Noah bed isn't just a bed and storage solution is a stylish piece of furniture in its own right.
The raised single-sized bed frame is complemented with display shelving up top, a set of 4 open shelves at the side, a 3-drawer chest and a pull-out desk. The integral ladder is also well designed with deep steps and cut-out grab handles. The guardrail is also well proportioned but with smooth curves and discreet cut-outs, not overbearing.
All in all, a smart and stylish kid's beds with, possibly, all the extra furniture you'll need built-in.
Dimensions: W135 × D196 × H138 cm. £599 (plus standard delivery charge of £19.99) from very.co.uk
See Also
---