This contemporary mid sleeper offers a great alternative to a standard single bed and enables you to use the space underneath for additional storage that wouldn't otherwise be available.
The solid fixed ladder provides easy access to the bed which is also protected with built-on guard rails.
The white-painted finish is also a popular option these days with the added benefit of helping a small room look a lot more spacious than it actually is.
The bed takes a standard size single mattress (not included).
Bed dimensions: W197 × D114 × H113cm
The Steens Memphis Mid Sleeper is available to order online from very.co.uk
See Also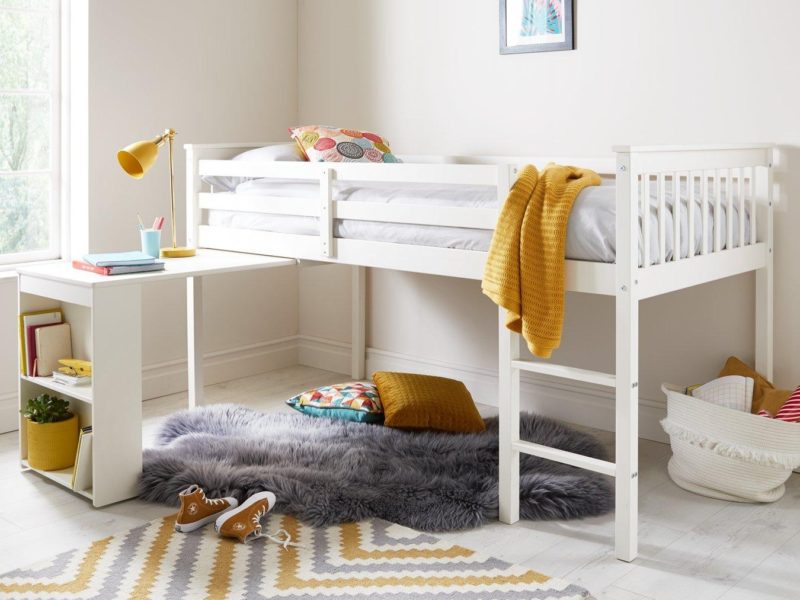 Novara Mid Sleeper Bed
Stella Low Sleeper