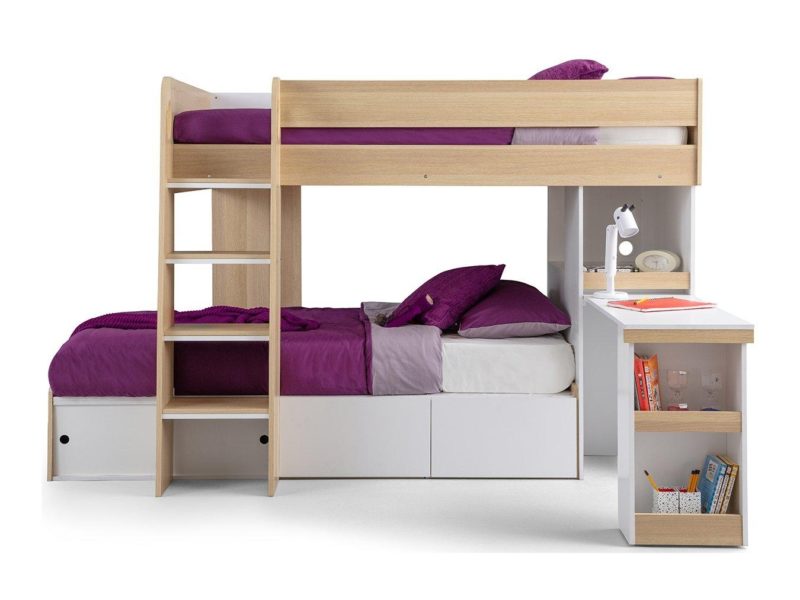 The Eclipse Bunk Bed from Jukian Bowen is a unique and funky design that combines a pair of single beds with a desk and storage in a way that offers a different choice from a conventional low or high sleeper.
Unlike your average bunk bed, the Eclipse has an offset design that enables the inclusion of some innovative storage in the form of vertical shelving underneath the top bunk as well as storage drawers in the base. The addition of a pull-out desk is a bonus, as is the curved-style fixed ladder.
The bed comes in all white or in an attractive combination of white and oak.
Bed dimensions: W240 × D98 × H150 cm
£549 plus £19.99 delivery from very.co.uk
See Also
Aurora High Sleeper
Memphis Mid Sleeper