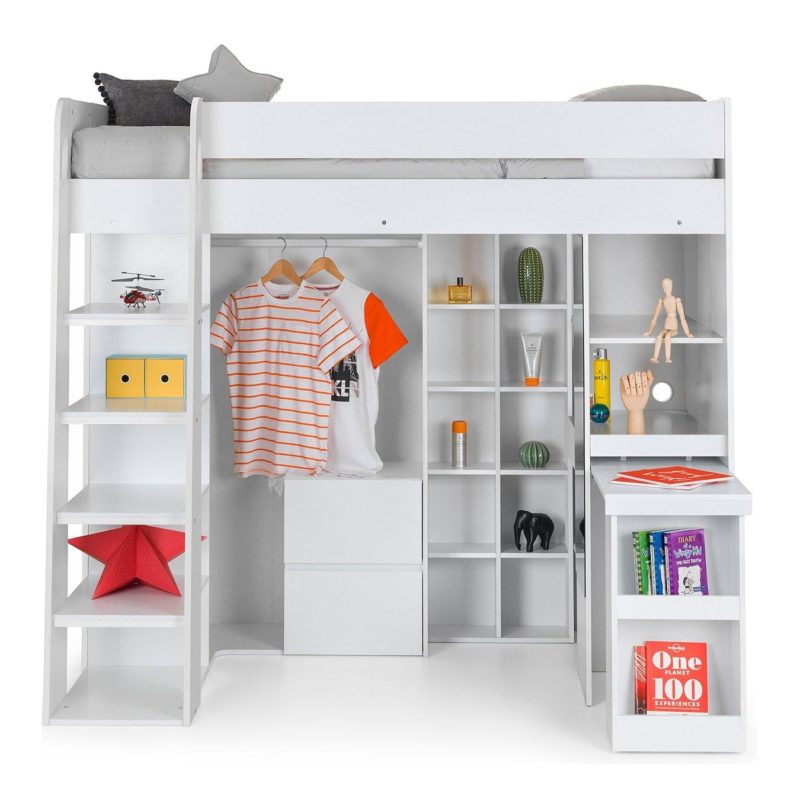 In order to get the most for your space in a child's bedroom a storage high sleeper bed often makes a lot of sense. Not only do you get a high-level bed frame but, often, a bit of extra shelving and drawer space built-in.
The Aurora High Sleeper from Julian Bowen is a great example, not just a modern bed with smooth curves and white-painted finish but almost a set of bedroom furniture in one package.
Of course, there's a single-size bed frame but also a hanging rail, a pair of drawers, open shelving space, a pull-out desk and a ¾ height mirror. The funky fixed ladder also doubles as a 4-tier display shelf.
Bed dimensions: W197 × D118 × H117cm
£719 plus delivery
Standard Delivery is £24.99 or £34.99 (depending on size)
See Also
---